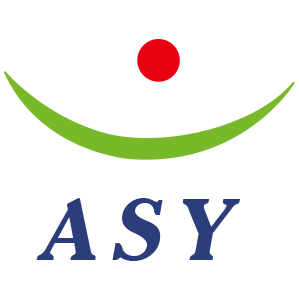 MaxSolar Announces Partnership with SEAC
We announce the integration of a more than 3.1 GW photovoltaic project pipeline of the SEAC Group.
SEAC Group, headquartered in Hebertsfelden, Lower Bavaria, develops, constructs, and operates technically advanced solar power plants nationwide. This partnership increases MaxSolar's development volume by more than 6.5 GW and further expands the portfolio, particularly in Mecklenburg-Western Pomerania, making it one of the largest developers of photovoltaic projects in the German market. As part of the cooperation, part of the SEAC Group development team will join MaxSolar. Customers will benefit from the ideal complement of the product and service portfolios and the combined experience and expertise of both partner companies.
Christoph Strasser, CEO of MaxSolar: "We are looking forward to deepening our partnership with SEAC Group, accelerating the expansion of renewable energies in Germany. SEAC Group's impressive project pipeline is a perfect fit for our portfolio and our philosophy. With a pipeline of more than 6.5 GW and development that is carried out in-house throughout Germany, we can set new standards in the market."
Through this cooperation, both companies expand their range of services for ground-mounted photovoltaic systems, strengthening the market position, and deepening the value chain. MaxSolar will handle the execution of the entire process - from identification of suitable sites to full development, operation, and maintenance, making a valuable contribution to closing the gap in reliable, economical, and sustainable energy supply in Germany.
Abdelilah Zaafarane, CEO of SEAC Group: "MaxSolar and SEAC have a long-standing, very god, and trusting partnership. Together we can drive forward the energy transition, ensure a reliable and sustainable energy supply, and make an important contribution to the economy. Through the cooperation with MaxSolar in Mecklenburg-Western Pomerania, we, the SEAC Group, can make greater regional use of our many years of experience and our core competencies again."
MaxSolar and SEAC Group have previously worked together in project implementation as general contractors for the construction and operation of large photovoltaic projects throughout Germany. This includes one of the first subsidy-free solar projects in Germany, which is operated by the SEAC Group. With a wide range of services in the field of project development for photovoltaics and other infrastructure measures, the partnership makes MaxSolar and SEAC a strong partner for citizens and municipalities.
The cooperation strengthens the competitiveness of both companies, setting the course for further growth: Together, MaxSolar and the SEAC Group are ideally positioned to continuously expand their offerings in a rapidly growing market. Their energy solutions will enable municipalities and companies to choose a decentralized source of renewable energies and ensure local supplies of electricity and heat.